Meet our #futureisbright graduates in the Hong Kong Office working for Amino, talking about how they started their journey. It's great to see how they have become more confident as they share what they have learned and the experience they have gained during their time with us, as well as talking about some of the challenges they have faced.
Edward Lui
Engage Team, Engineering
I am continuing work on various changes to Engage. I have been working on upgrades to the STB network load balancer as well as studying how Dimark works. I have also been becoming more familiar with the automated deployment pipeline process. One of the challenges I often face is having to understand the large systems we work on, to improve them. These systems usually have many complex moving parts that have been worked on by many individuals over the years, which makes figuring out how it all comes together a bit of a challenge.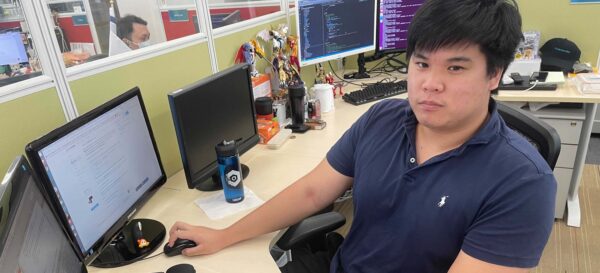 Eric Leung
Framework & Integration Team, Engineering
In the past few months I have been working at Amino as a graduate engineer in the framework team. Amino continually enhances its solutions, we work on projects using new technologies – it is quite a challenge facing something unknown, but that is also the fun part because we can enjoy the victory when we solve the problems and build new features. I got the chance to work with experienced engineers, getting to know the best practice and the getting in the mindset of being a good engineer. They give us the opportunities to work on PoC (Proofs of Concept) and discuss it together. I am looking forward to more graduates sharing their new ideas!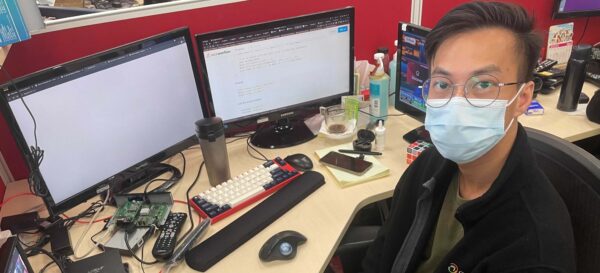 Ian Sit
HR Officer
Now that we have completed one quarter of our Amino graduate program, I have become much more confident in my ability to handle daily HR operations. Some HR tasks are quite challenging, particularly in maintaining data integrity, and I have therefore learned to keep a close eye on details when issuing important documents such as the reward statements or conducting an analysis. I am also looking forward to more projects where I can contribute my ideas and share my observations while making improvement to cater to Amino's business needs.
I also enjoyed learning things that are outside my area of expertise. Last week I used some software on MAC to edit a video – which I haven't done before – from clips arrangement, picking the background music, adding subtitles to adjusting the video resolution. These are all new tasks to me but it was really worthwhile.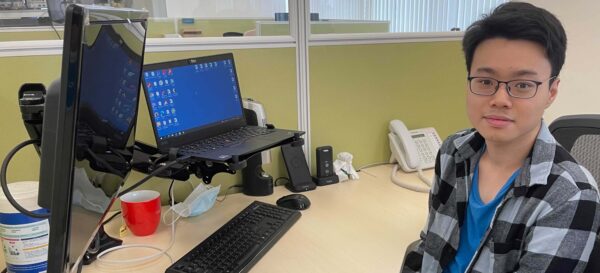 Matthew Lam
DevOps Team, Engineering
It has been almost 9 months since I joined Amino. As a junior engineer, I gained technical skills from my tasks and I developed a program to manage the Engage infrastructure using Terraform. I learned writing automated test cases for testing the Engage UI. I also gained skills of building and maintaining the CI/CD pipelines. As part of DevOps team, I need to work with colleagues from different teams and I feel more comfortable communicating with others than I did before. Some tasks are challenging, but my Amino colleagues are very friendly and eager to help. Although many things are new to me, it is exciting that I can improve every day. I am looking forward to becoming an experienced engineer in the future!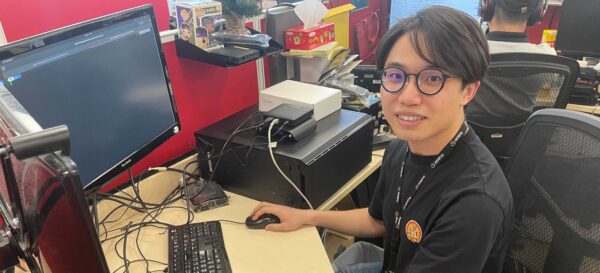 Joe Ng
Framework & Integration Team, Engineering
It's been a remarkable journey here, being a graduate engineer at Amino. I've got the chance to learn more about the latest video streaming standards and browser features. It is interesting that the most challenging parts are usually not about implementing new features, but about how we keep everything consistent across different platforms! The biggest lesson I have learned here as a newbie is never to be ashamed of asking! You can always get help from colleagues if you ask.
The event that I enjoyed the most was probably the Christmas party, where we spent the afternoon chitchatting and playing games. That was just the relaxation we needed after working hard for so many months. The biggest challenge for me was being part of the H200 team – it was vital that we ensured everything worked perfectly and was delivered on schedule for the launch of this new product.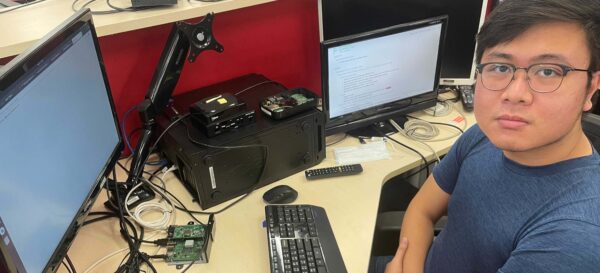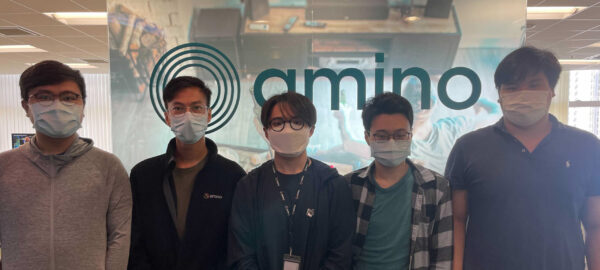 As you can see, our company brings them challenges and unique opportunities to learn and grow. We are still hiring and looking for young people hungry for new knowledge. Do you want to be part of our team? We have opportunities not just in Hong Kong, but also in some of our other offices. Check out our graduate opportunities and don't hesitate to contact us, because the future doesn't belong to the fainthearted, it definitely belongs to the brave ones.