After a long time of enforced separation because of the COVID pandemic, we've all been really keen to get back together and have some fun. The easing of restrictions in Hong Kong over the summer meant that the #FutureIsBright graduates in Amino's HK office were able to meet up for a little Squid Fishing (or "jigging" as it's known) in the city's famous harbor.
It's a popular activity here during the summer months, with many people chartering boats to try it out. They'll often cook the freshly-caught squid on the boat too. It was the perfect time for the trip because squid fishing season (late April to late August) was just drawing to a close.
We started the trip with an afternoon visit to the fairground alongside the Pier and then enjoyed the breath-taking panoramic views of the city's skyline from the deck of the boat as we slowly left the hustle and bustle of the city behind.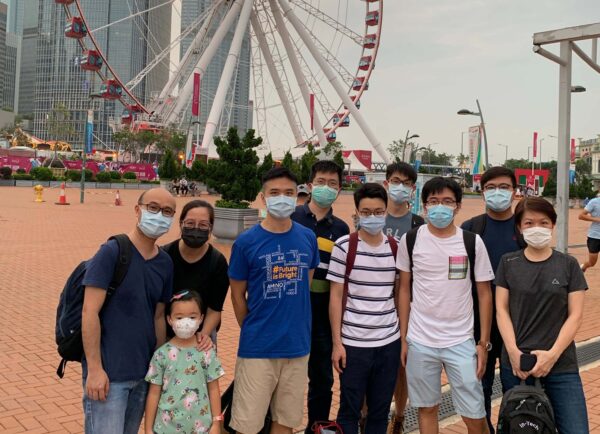 An introduction to "squid jigging"
After a nice dinner, we found ourselves in calm water near Lamma Island, one of the biggest outlying islands near Hong Kong. There we were told all about our task. Thankfully, it required absolutely no skill, just some patience and lots of luck!
Our guide provided us with the tools we'd be using, which are quite different to any traditional fishing rod. Each squid jig comes with a circular array of closely spaced spikes at the bottom and a reflective body that makes it glow in the dark. That's perfect for attracting the squid while they're feeding at night. Powerful overhead lights were also used to illuminate the surface of the water which also helps tempt the squid towards the boat. Our job was to jig the fishing line up and down to mimic the movement of the prey and encourage the squid onto the jig.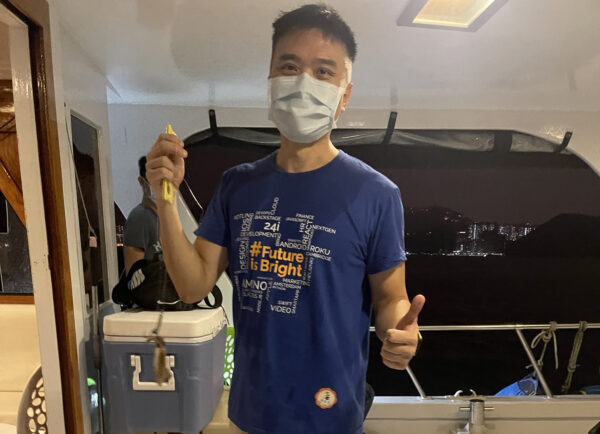 The good, the bad and the ugly of our fishing adventure
Unfortunately, although the waters were pretty calm, some of us were troubled by sea sickness. A top tip if you're planning to go squid jigging in the future: take seasickness pills! The weather was also against us, with our tour guide telling us that the conditions weren't great for attracting the squid. But after much effort, we finally caught one. Success!
It was a long day but everyone had fun (even those troubled by some sea sickness!) and it was a great way to build trust, communication and collaboration in our team! It's not something we'll forget soon, and we're already looking forward to our next team activity.